ZuluTrade Review

If you are new to online trading, then there is so much you'd have to learn before you can become part of the industry. There are so many challenges and complex situations in online trading that you need to be aware of before you can start your career. Most importantly, there are so many trading tools, scenarios, and other things you must be mindful of when trading. If you're not careful, then you would only face losses. My ZuluTrade review will help you realize that you can achieve your trading goals even when you're not a pro in trading.
ZuluTrade is known for being a platform that helps you achieve your trading goals through copy trading. With this platform, you can achieve so much more than a trader who wants to do things the old-school way. Let us go through some of the important aspects of ZuluTrade known for offering multiple trading facilities and trading tools.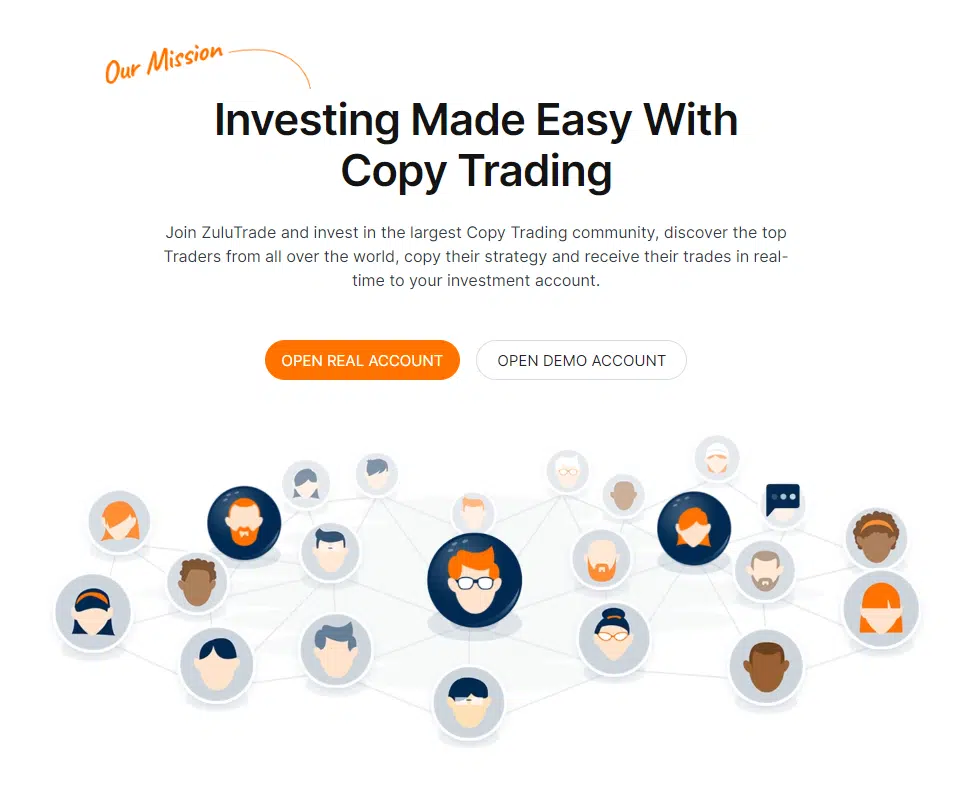 Markets You Can Target
As a user, you have access to multiple trading markets but there is hardly any platform that dares to offer almost all major markets. ZuluTrade doesn't make you feel confined because it offers multiple trading markets through more than 1000+ brokers worldwide. You are given the freedom to choose a trading account you'd like to trade with. providing you with a range of options to explore the dynamic world of financial markets. Whether you prefer to trade forex, commodities, indices, cryptocurrencies, or stocks, there are abundant opportunities available to suit your trading preferences and investment goals.
The platform doesn't want you to feel that you're at a loss when you join them. With complete freedom, you become empowered and start making decisions that may be highly beneficial for you. It is up to you to start from forex trading or assets from other markets, and then continue to expand your portfolio.
Nowadays, most of the new investors are going for cryptocurrencies, so you can take a look into that, and see how things go there. Still, there is no restriction, which means you can choose to go for any trading asset.
Trading Services Offered
With ZuluTrade, you have the opportunity to trade like a professional but in a unique manner. When you trade with a traditional service provider, you have to do everything all by yourself, be it collecting information from markets, and analyzing data.
When it comes to this platform, you have to do none of that, because here, you are copy trading. You get to copy the trading activities of experienced traders/leaders, using the services of ZuluTrade. You have access to the profiles of multiple trading experts/leaders that are also linked with ZuluTrade and begin copy trading.
You can also stay tuned in with the trading experts that you prefer based on your requirements and learn from them via social trading. Study shows that the potential of copy traders generating profits is much higher than the traders sticking to the traditional trading methods and trading signals.
Multiple Calculators
ZuluTrade doesn't just stick with just the trading features, but it also offers different kinds of trading tools, including calculators. With time, the social trading platform has continued expanding its network, which also includes increasing the number of trading tools.
The platform is also quite popular for offering multiple kinds of trading calculators that give you a better idea about trades
These calculators include profit calculator, margin calculator, currency converter and pip calculator. Using the profit calculator, you can get an idea about the profit you would make based on the investment amount. Just like the profit calculator, the margin, pip and currency converter calculators help make things easier for you to analyze, and figure out when trading.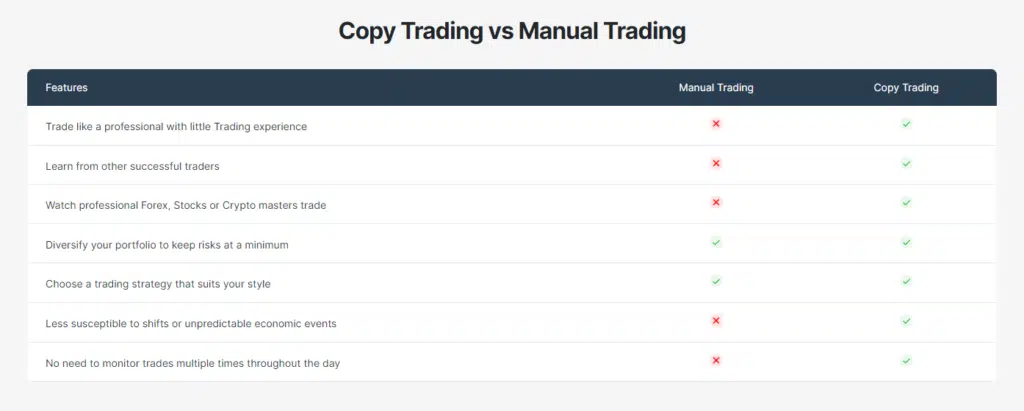 Other Prominent Aspects
If you are interested in joining ZuluTrade, then you must know that it is a regulated social trading platform. It is worth mentioning that it exists as a trading platform that is regulated by multiple regions including Japan, South Africa, Mauritius, and the EU.
If you are interested to know more about ZuluTrade and the services/facilities it has to offer, then you can reach out to their customer support. Their support representatives are available 24/5 through a number of communication channels. You can try reaching out to them via email, phone, and even web live chat support.
When you open up an account with ZuluTrade, you are provided with a demo trading account that can be used to perform mock trades. The funds that you use when mock trading are virtual, meaning they are not real. You can trade with multiple assets and try out different strategies until you are ready to enter actual trades with this platform.
There are multiple kinds of subscription plans that you can avail of at ZuluTrade. You can even avail of the free subscription plans with Integrated Brokers and selected Co-Branded Brokers.. If you go for brokers that are not part of the integrated ones, then you have to go for a subscription plan. To pay for the plans, you can go for bank transfer and crypto wallet.
Ending Thoughts
As time is passing, it is becoming quite difficult to interact with online trading markets as they keep getting filled with more data every single moment. This is when you need the support of traders who can lead the way for you and ZuluTrade is offering you such an opportunity. With ZuluTrade, you can count on the trading expertise of experienced leaders and do not make much of an effort. You are always welcome to keep an eye on trading signals, and other trading aspects to make decisions, but why do it, when you have the experts helping you.